Contracting
Formidable repute as a Turnkey Electrical Contractor
Spaceage expertise ensures prompt execution of design, supply, installation, testing, commissioning and maintenance of electrical projects on time, every time. the group's capability and experience extend from major multi-million contracts to very small scale jobes. The same amount of dedication and expertise are devoted to all the projects irrespective of its size. projects, each worth over several million dollars, have been handled in carious field. The division undertakes quality installation of products such as switchgear, transformers, cables, outdoor lighting and street lighting equipment, from world renowned manufactures. contracting projects include overhead power supply, aerial and underground cable installation and road/stadium area lighting.
Offering superb levels of customer service and technical support, from the tender stage right throughout the life time of the project, spaceage serves to a broad spectrum of well known companies operating in industries as diverse as oil & gas, manufacturing, infrastructure facilities, sports facilities, airports, seaports, transportation and healthcare.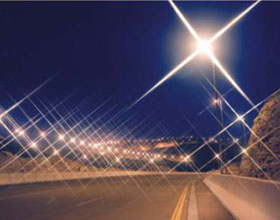 High Voltage Installation
High voltage GIS substations upto 132kv involving GIS switchgear, transformers, cabling, etc. 132kv oil field cables, involving straight through joint and stop joints with oil tanks, oil monitoring systems, pilot cable installations and marshalling kiosks.
Medium Voltage Installantion
Medium voltage overhead lines, switchgear, cables, cable joints, indoor and outdoor terminations and overhead line terminations. 33kv, 20 kv, transformers, switching and relay panels and ring main units.
Low Voltage Installation
LV cable networks, LV panels, feeder pillars, control cabinets, main distribution boards, submain distribution boards, final distribution boards, motor controls, etc. internal lighting systems, building services, fire alarm systems, CCTV systems, telephone systems, building management systems, audio and video systems. external lighting project for stadium, sports facilities, horse race tracks, highway/road lighting, airport lighting and airport apron lighting involving high masts and other poles. spaceage is capable of carrying out associated civil works such as building of carrying out associated civil works such as building of substations, piling works, horizontal thrust boring below existing roads, etc.